Overview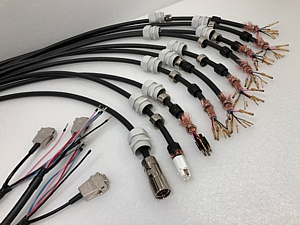 Yearly, we produce about 1.000 premium, ready-to-use cable sets following customer requests and manufacturer's specifications. Each cable is tested ohmically on our cable tester before leaving our factory. Optionally, additional high-voltage testing can be preformed. Our manufactured cables have a rejection rate of under 0,01% (value averaged since 2001).

Base Materials:
standard cable
trailing chain cable
robotic cable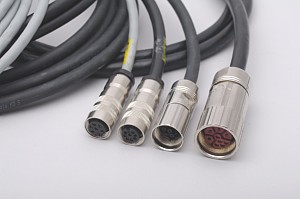 Applications:
cables for linear direct drives
cables for rotary-servo systems
cables for positioning sensors & angle measurement systems

Variations:
1 m up to 30 m length, in 1 m increments
customized lengths on request
Customized Cables - Download Center

Brochures & Data Sheets
> Cable data sheet

Copyrights
Our texts, images, graphics, videos and sounds are subject to the protection of international copyright laws! For trademarks of others, see our copyrights.