UltraDynamic® Linear Motor Modules
Overview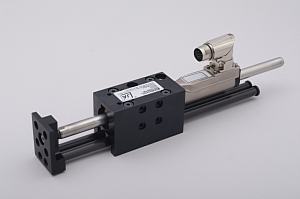 UltraDynamic® stands for ultra-dynamic kinematic data.

With a design focus on the reduction of moving masses and maximum possible stiffness, as well as the addition of CFRP technology, we were able to reduce the moving, mechanical mass about approx. 80%, compared to our HighDynamic® series. Plain bearing technology enables accelerations of 250 m/s² (25 g) at a max speed of 6 m/s. UltraDynamic® modules are compatible to our HighDynamic® series. Because of the used plain bearing technology, the modules are preferably used with small payloads and intermitted functions.

Applications:

ejecting
filtering
sorting out
selecting

schooting out
inserting
shooting
isolating
UltraDynamic® Linear Motor Modules UM01 - The Black Sprinters
Characteristics:
ultra-dynamic
extremely low moving masses
max. acceleration up to 250 m/s² (25 g)
max. speed 6 m/s
for short stroke applications
construction width 44 mm
stroke up to 160 mm
peak force up to 137 N
positioning repeatability +/- 0,05 mm
one-cable technology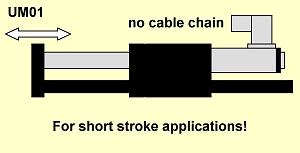 UltraDynamic® Positioning Controller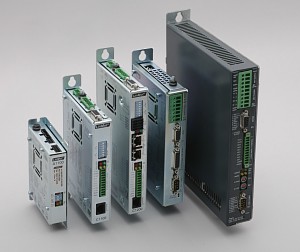 For our UltraDynamic® motor series, we preferably use controllers out of the LinMot® range.
Characteristics:
24 VDC logic supply
48 - 72 VDC power supply
8 - 32 A output current
selection of positioning tasks with freely definable motion profiles over I/O's or fieldbusses
oscillating motion
analog position target 0 - 10 V
pulse & direction inputs
master-booster or gantry mode
master-encoder synchronization
streaming mode
input for external high-resolution positioning sensor
variable homing modes
Safe Torque Off (STO)
fieldbusses EtherCAT, POWERLINK, PROFINET, SERCOS III, TCP/IP, Profibus-DP, CANOpen, DeviceNet
licence-free configuration tool LinMot-Talk
controller configuration according to motor and application data

UltraDynamic® - Download Center

Brochures & Data Sheets
> UltraDynamic® data sheet

Installation, Maintenance & EC Guidelines
> Installation guide, maintenance instructions & declaration of conformity on request


Copyrights
Our texts, images, graphics, videos and sounds are subject to the protection of international copyright laws! For trademarks of others, see our copyrights.