Overview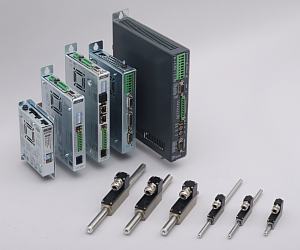 QuickShaft® stands for high-dynamic, tubular linear direct drives with ironless technology.
They are the ideal drives for high-dynamic applications at small strokes and low forces. We offer ready-to-use guide systems, positioning controllers, customized motor cables and supply units with the components.
For easy integration into customer applications, we deliver examples of circut drawings, accordingly ready configurated positiong controllers, emergency-stop concepts, as well as licence-free software tools.
QuickShaft® Servo Drives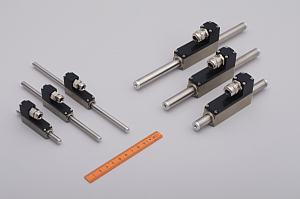 QuickShaft® are directly driven, miniature, tubular servo drives with ironless technology. With an excellent performance/volume ratio, QsuickShaft® drives are especially suited for applications with positiong taskes in the tightes of spaces.
Characteristics:
tubular, dynamic electromagnetic direct drives with ironless technology
integrated, incremental measurement system, sensing of the drive magnets
one-cable technology
integrated plain bearing
positioning repeatability +/- 0,05 mm
peak force up to 28 N
max. stroke 120 mm
long operational life
QuickShaft® Positioning Controller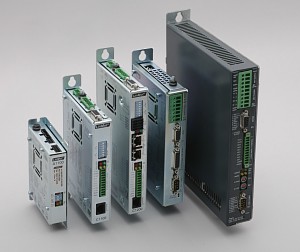 For our QuickShaft® motor series, we preferably use controllers out of the LinMot® range.
Alternatively, controllers from FAULHABER and TECHNOSOFT can be used.

Characteristics:
24 VDC logic supply
48 - 72 VDC power supply
8 - 32 A output current
selection of positioning tasks with freely definable motion profiles over I/O's or fieldbusses
oscillating motion
analog position target 0 - 10 V
pulse & direction inputs
master-booster or gantry mode
master-encoder synchronization
streaming mode
input for external high-resolution positioning sensor
variable homing modes
Safe Torque Off (STO)
fieldbusses EtherCAT, POWERLINK, PROFINET, SERCOS III, TCP/IP, Profibus-DP, CANOpen, DeviceNet
licence-free configuration tool LinMot-Talk
controller configuration according to motor and application data

Power Supplies & Customized Motor Cables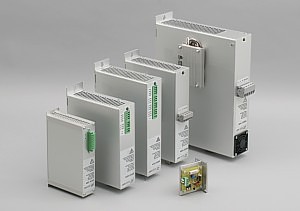 We manufacture power supplies suitable for all LinMot® controllers, as well as customized, ready-to-use motor cables.
Characteristics:
NS01 - power supply series

switched power supplies up to 3 kW constant output power
suitable for worldwide mains
single-phase mains input with active harmonics filtering
all internal components with UL approbation

Customized cables

standard cables
trailing chain cables
robotic cables
Services & Engineering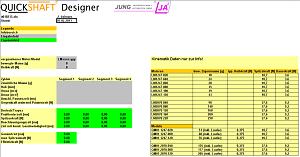 Through many years of experience with appilcations of direct drives, we can offer extensive services, as well as superb and extremely prompt engineering.
cinematics
selection of drives
tranings
mechanical and electrical engineering
configuration, programming & fiedbus applications
implementation & optimization
complete mechatronics solutions
QuickShaft® - Download Center

Brochures & Data Sheets
> QuickDynamic® & QuickShaft® overview
> QuickShaft® linear motor data sheet

VideoClips
> #29 - QuickDynamic® module demonstration

Copyrights
Our texts, images, graphics, videos and sounds are subject to the protection of international copyright laws! For trademarks of others, see our copyrights.