MagStop® the Magnetic Parking Brake
+++ April 15th 2021 +++

MagStop® is a magnetic parking brake fitting to our 'Quick' actuators!

In vertical applications with QuickShaft®-, QuickDynamic®- and QuickLab®-actuators a simple gravity force compensation or a simple clamping system is needed.
Due to payloads in the range of a 1 gramm up to 1 kg this system must be simple, small and cost effective.
In combination with LM1247 and LM2070 linear motors MagStop® now offers a magnetic parking brake.
If the actuator is in parking position an adjustable holding force is available. In case of electric power fail a fall down of the moving components is prevented.
Typical Applications

Quick-products
vertical applications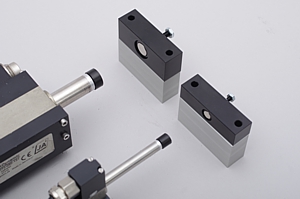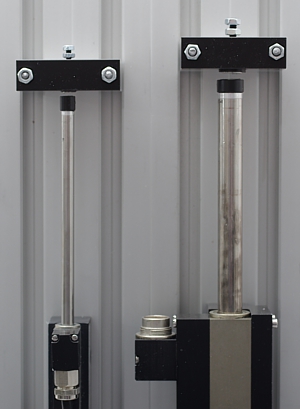 QuickLab® is our new small construction kit
+++ January 31st 2021 +++
The QuickLab® construction kit is a mechatronic system of linear motor modules and guides. The level of performance is in lower dynamic area!
The new QuickLab® mechatronic kit consists of very easy to combine linear motor modules and guides. QuickShaft® modules and guides are available with peak forces up to 28 N. At low pay loads acceleration up to 5 g and peak speed up to 3 m/s are realizable. In applications under conditions of protection class IP20 an ideale actuator set for handling, mounting and testing systems.
Typical applications

handling
mounting
pick & place
testing
New Connector for QuickShaft® Linear Motors
+++ December 18th 2020 +++
A brand new connector system for QuickShaft® linear motors is announced!
The new Z-connector features a direct adaption of trailing chain cable to the QuickShaft® motor family. With max. cable length up to 30 m QuickShaft® Drives are now suitable for industrial automation applications.

> QuickShaft page
PosiPac® - Faster at Reduced Cost
+++ May 01th 2020 +++
Power Supply & Motion Control
PosiPac® are positioning systems that are assembled on a 4-column (PAC's) universal mounting plate ready for use. They can be delivered as pre-wired 1 to 3-axis systems. In the combination of power supplies with LinMot® controllers of series C11XX and C12XX, a DC-bus voltage of 48 VDC or 72 VDC is available. A version with an integrated 24 VDC logic supply is also suitable for supplying peripheral devices. The wiring, installation and time effort for an autonomous motion control system is significantly reduced with PosiPac®.
Typical Applications

stand alone motion control systems
stand alone high speed automation
compact systems
1- to 3-axes applications
world wide use
UL-applications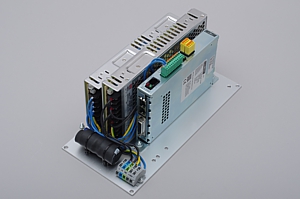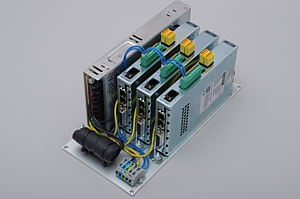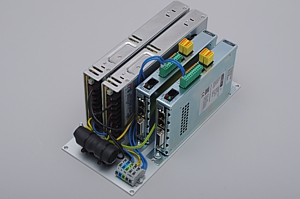 ForTorque® rotary modules with rotary joints
+++ April 20th, 2020 +++

The ForTorque® modular kit has been expanded by a new size. The FlowTorque® fluidic rotary joints, which are also new, are integrated in this product!
Our new ForTorque® swivelling rotary module FT01-4050 has an outer and output diameter of only 40 mm. It's super light in weight! Build in classic servo technology, with a high-speed servo motor and with a backlash-free harmonic gearbox, it offers a peak torque of 4.0 Nm at a speed of 150 rpm. It is the first ForTorque® swivelling rotary module that is equipped with the FlowTorque® FW01 fluidic rotary joint. With its innovative sealing technology, it has an extremely low frictional torque, even under pressure conditions. This ensures a long lifetime under dynamic operational conditions.
The ideal rotary actuator when pneumatic grippers are used in handling and screwing applications.
Applications:
screwing
capping
closing
screwing on
swiveling
turning
counter screwing
indexing

coiling
rolling
bending
aligning
checking torque
checking threads
capping check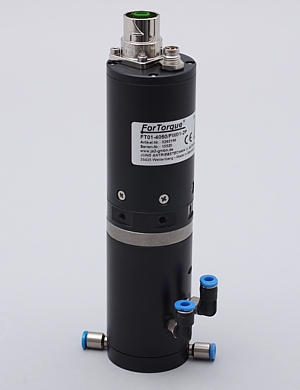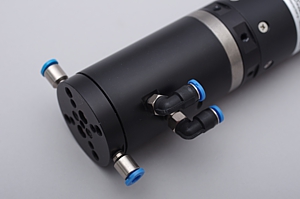 Wiper Set for MagSpring®'s
+++ December 7th, 2017 +++

MagSpring® magnetic springs are now available with a wiper set for rough environments.

Now, our handling systems are not only suitable for vertical applications, but for rough environments as well.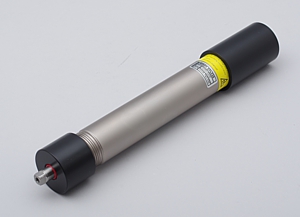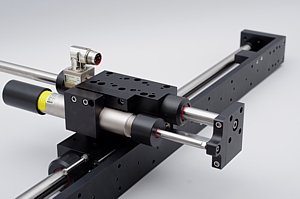 HighDynamic® Modules - In Use for Eight Years - 24/7!
+++ March 09, 2017 +++

HighDynamic® - Made for Eternity?
Highly dynamic & in action since 2009 - these are the marathon sprinters!

No maintenance & no failure/breakdown!
Unbelievable?
This speaks for our 20-year experience with high-dynamic linear motor systems.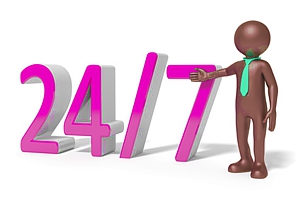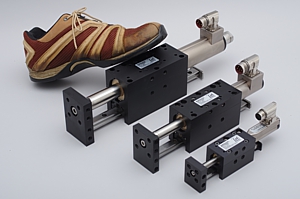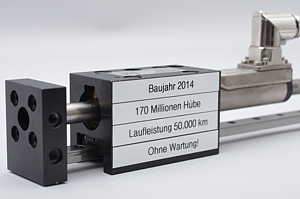 A practiacal example (see foto on right):

HighDynamic® linearmotor modul
HM01-23x80/160
delivered 2014
170 billion of strokes
milage 50.000 km
without any maintainance!
Sales Meeting 2017 in Iphofen
+++ February 24, 2017 +++

The first annual sales meeting took place in the franconian wine village Iphofen.

After a proper wine tasting experiences were exchanged and plans for the future were made.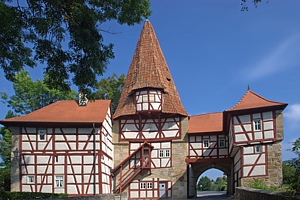 HighDynamic® Linear Motor Guides HA02-37Sx60
+++ January 04, 2017 +++

The new 'S'-version (short) of the linear motor guides HA02-37Sx60 is out now!

HighDynamic® HA01 linear motor guides, in size 37, have been expanded by the product range HA02-37Sx60 erweitert.

The 'S' stands for short, the length of the carriage. The guides are particularly short and, for example, only have an overall length of 290 mm with a stroke of 160 mm, which offers constructional benefits over pneumatic linear guides. Peak force is 122 and version with a peak force of 255 N is also available. The available option with wipers is especially suitable for rough environments. For distributing, grouping, sorting and defering applications, several independent carriages can be randomly arranged on one guide. The smallest possible distance from one carrage center to the other is 90 mm.
positioning
pushing
feeding
ejecting
denting
mating
grouping
distributing

defering
sorting
stacking
unstacking
palletizing
sorting out
selecting
substituting pneumatics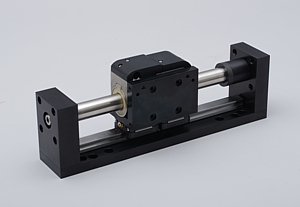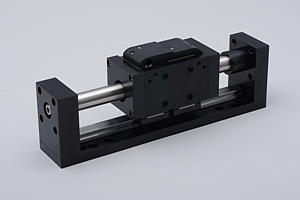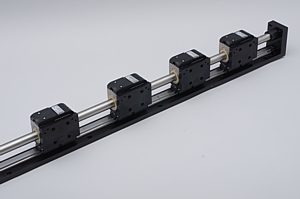 Over 20 Brands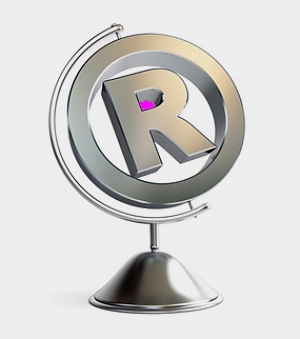 +++ December 24, 2016 +++

Over 20 product names registered as brands!
Over 20 of our products and their product names are registered and trademarked as brands.
Online identical URL's with www.productname.de refer directly to our product website.