QuickSpring Magnetic Constant Force Spring's
QuickSpring Magnetic Constant Force Spring's
Characteristics:
QuickSpring - letting masses float
ideal construction element to compensate the weight force in vertical applications
constant force along working stroke
available strokes 50 mm & 100 mm
constant force 3 N & 5 N
no additional supply energy required - inherently safe
low moving masses
minimal wear
ideal alternative to pneumatic or spring force compensations
QuickSpring's are no dampeners
QuickSpring's are only available on request & in combination with our QuickDynamic® linear motor modules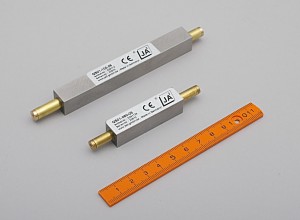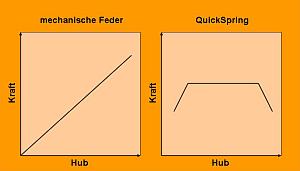 QuickSpring - Download Center

English Brochures & Data Sheets
Coming soon!

VideoClips
> #30 - QS01 demonstration

Installation, Maintenance & EC Guidelines
> Installation guide, maintenance instructions & declaration of conformity on request


Copyrights
Our texts, images, graphics, videos and sounds are subject to the protection of international copyright laws! For trademarks of others, see our copyrights.