QuickDynamic® Linear Motor Modules
Overview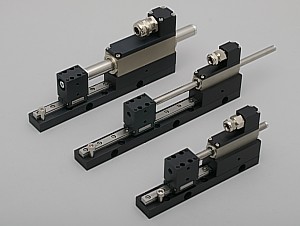 QuickDynamic® stands for high-dynamic mechanical data.
With our QuickDynamic® series, we offer miniature, high-dynamic linear motor moduels based on QuickShaft® servo drives. The specified standard values for continuous opperations are 5 m/s and 150 m/s². We also offer ready-to-use guide systems, positioning controllers, customized motor cables and supply units with the compotens.
For easy integration into customer applications, we deliver examples of circut drawings, accordingly ready configurated positiong controllers, emergency-stop concepts, as well as licence-free software tools.

Applications:

handling of small parts
mating of small parts
laboratory automation
movements in imaging systems

movements in optical applications
quality check
QuickDynamic® Linear Motor Modules QM01 - The Mini Sprinters
Characteristics:
QuickShaft® linear servo drives integrated
ideal for short stroke applications
stroke up to 120 mm
peak force up to 27,6 N
speed up to 5 m/s
max. acceleration 150 m/s²
very low moving masses
very thin construction
long operational life
positioning repeatability +/- 0,05 mm
one-cable technology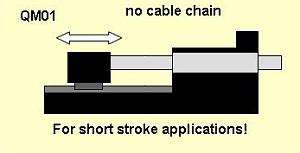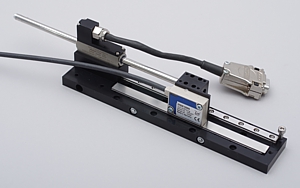 Options:
external sensor with 1 micron resolution
QuickDynamic® Positioning Controller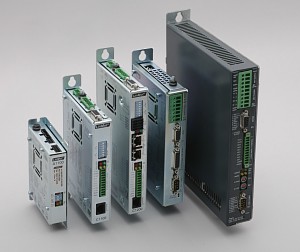 For our QuickDynamic® modules, we preferably use controllers out of the LinMot® range.
Alternatively, controllers from FAULHABER and TECHNOSOFT can be used.
Characteristics:
24 VDC logic supply
48 - 72 VDC power supply
8 - 32 A output current
selection of positioning tasks with freely definable motion profiles over I/O's or fieldbusses
oscillating motion
analog position target 0 - 10 V
pulse & direction inputs
master-booster or gantry mode
master-encoder synchronization
streaming mode
input for external high-resolution positioning sensor
variable homing modes
Safe Torque Off (STO)
fieldbusses EtherCAT, POWERLINK, PROFINET, SERCOS III, TCP/IP, Profibus-DP, CANOpen, DeviceNet
licence-free configuration tool LinMot-Talk
controller configuration according to motor and application data

QuickDynamic® - Download Center

Brochures & Data Sheets
> QuickDynamic® & QuickShaft® overview
> QuickDynamic® QM01 data sheet

Installation, Maintenance & EC Guidelines
> Installation guide, maintenance instructions & declaration of conformity - QM01-1247 & QM01-2070

Copyrights
Our texts, images, graphics, videos and sounds are subject to the protection of international copyright laws! For trademarks of others, see our copyrights.