PosiPac® - Faster at Reduced Cost
Overview
Power Supply & Motion Control
PosiPac® are positioning systems that are assembled on a 4-column (Pac's) universal mounting plate ready for use. They can be delivered as pre-wired 1 to 3-axis systems. In the combination of power supplies with LinMot® controllers of series C11XX and C12XX, a DC-bus voltage of 48 VDC or 72 VDC is available. A version with an integrated 24 VDC logic supply is also suitable for supplying peripheral devices. The wiring, installation and time effort for an autonomous motion control system is significantly reduced with PosiPac®.
Typical Applications

stand alone motion control systems
stand alone high speed automation
compact systems
1- to 3-axes applications
world wide use
applications with UL specs

Options:
combination with LinMot® controller of B1100 series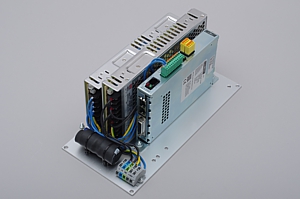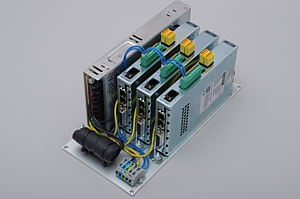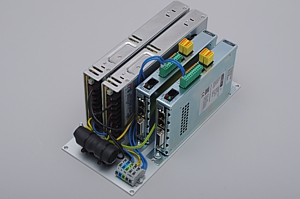 PosiPac® - Download Center

Brochures & Data Sheets
> PosiPac® data sheet

VideoClips

Installation, Maintenance & EC Guidelines
> declaration of conformity - PosiPac®

Copyrights
Our texts, images, graphics, videos and sounds are subject to the protection of international copyright laws! For trademarks of others, see our copyrights.